Academic Program
Innovative solutions to inspire the next generation of researchers.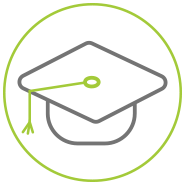 Academic researches with verified university or college registration status have access to additional features geared to enrich their research.  This includes, inter alia, quick-start white papers on various research methods, theoretical guidelines on formulating survey questions, analysis of research data and more.  Here you also get to meet other researchers and share articles and other related content. 
We offer a highly discounted subscription plan with unlimited subscribers, including application features not available to the commercial plans as these are specifically to assist academic researchers.
To register your academic institution with us, contact us and our specialist team will assist you with the registration process.