Partner Program
Helping thousands of businesses make better decisions.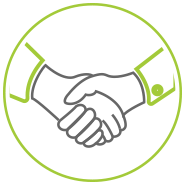 Join our partner program and extend your service offering to your clients.  We not only ensure you have the support you need to administer the Surveyfiesta® platform for your clients but that you also enjoy great economic incentives for the clients you register on Surveyfiesta®.
To become a Partner please contact us and our specialist team will assist you with the registration process.